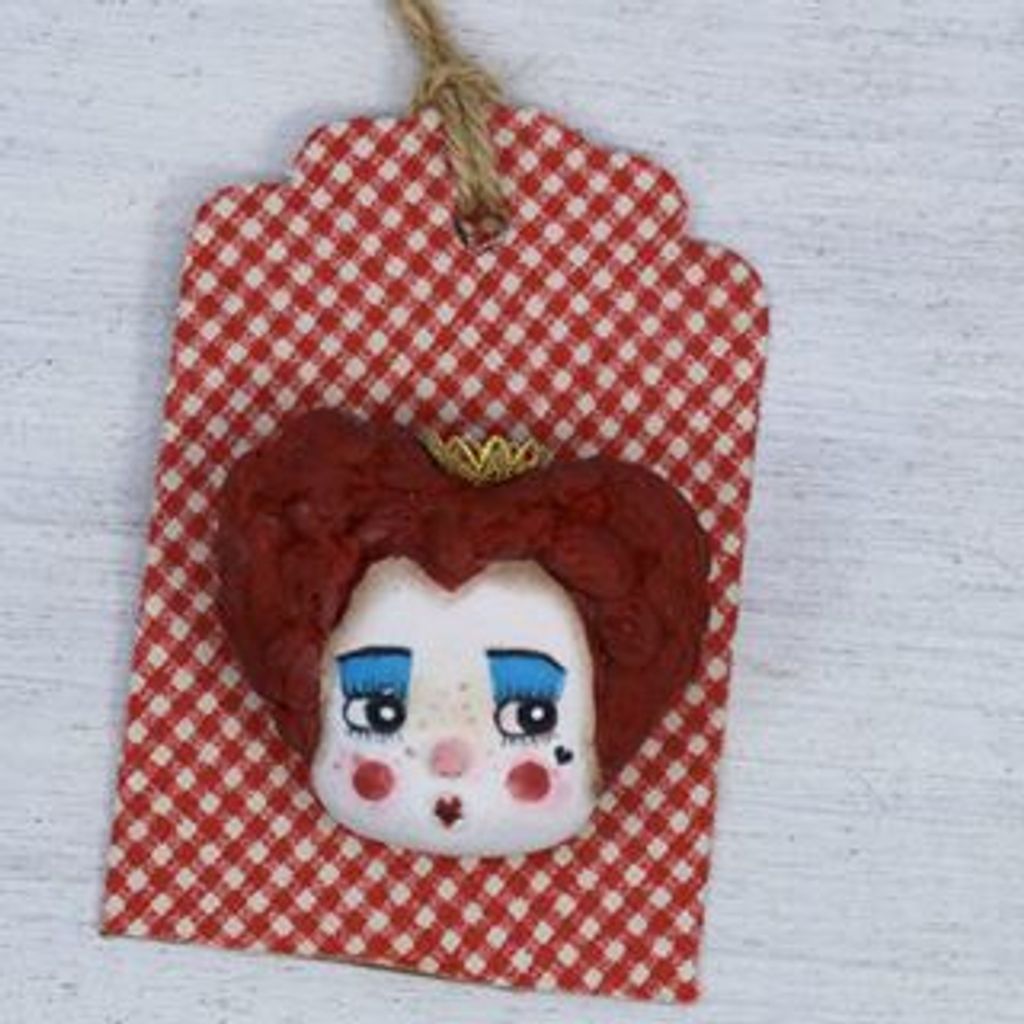 Queen ace brooch - { EXHIBOTION - therabbitsprojekt }
🌟Artist / Brand The rabbits projekt
Instagram name : @therabbitsprojekt

🍀About ART
The artist is from Thailand.
She started to make dolls because she need some more enthusiasm back in to her life.
So she took class to learn about making dolls, and some how it's become her favorite.
All the artwork is made by hand and she keep collected many kind of raw material to create for fun. After sharing all the dolls online, people give her some much encouragement to keep her work. Let's why she never give up on the way to making dolls.
This August she has her first solo exhibition with us.
All of the artwork will be one off in limited.
---
🌟 GOOD detail
。Handmade item
。Height : Diameter 3 cm
。Quantity : one-off
。Materials : resin, hand painting color, Mixed media
。shipping : the shipping will start after the exhibition over.
(after 8/23)
---
🌟 Collector notice
Product will need to add shipping fee to your country.
Shipping will takes time, so please make sure to be order.
All artwork are handmade, we can't 100% make sure its that prefect you liked. Please make sure BEFORE make the order.
We don't offer the refund because you don't like it.
International order we will use the EMS as the usual selection, but if you are ok to be waited and want to cost down on shipping, please connect us.
---